Thank you for your interest and we trust that you will find great value and benefit in using our products.

LAS Boom Monitor Plus™
Click on the image below to view the screen shots full sized. Note that the safety "halo" around the representation of the mobile vehicle can be adjusted in size and color. The intention is to give the dragline operator an additional visual indicator of how close the boom is to the vehicle.
Image of the boom at a safe distance from the vehicle.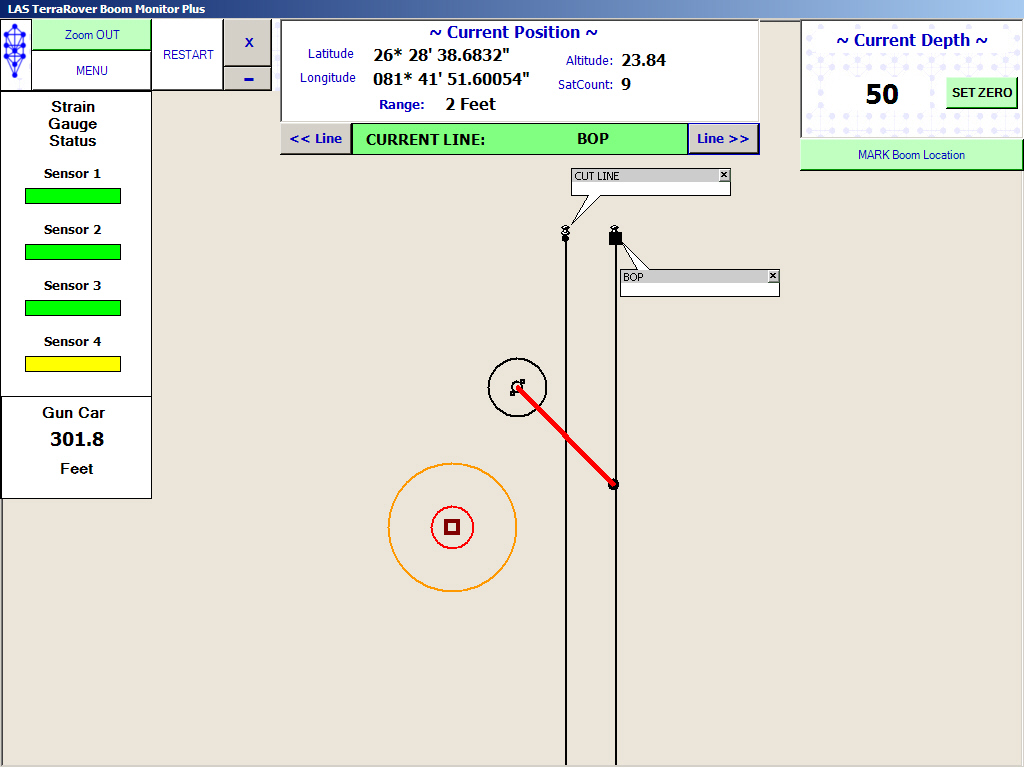 Image of the boom getting close to the vehicle.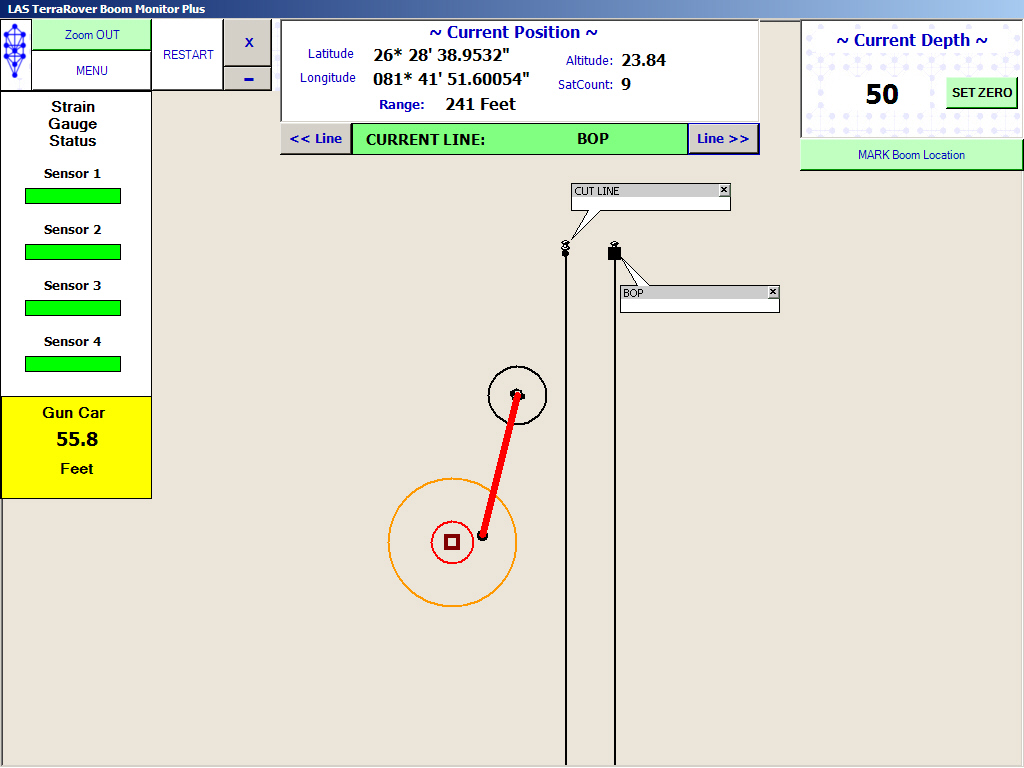 Contact us today for more information about our revolutionary tools.