The LogicAll Solutions (LAS) TerraRover GPS Systems™ are designed to be used as a tool to leverage GPS technology and data acquisition to increase productivity and efficiency at any given site.&nbsp

According to Webster's dictionary, a tool is a "device that aids in accomplishing a task." The TerraRover GPS Systems™ are a tool intended to increase productivity and efficiency and to provide reports which support accountability. For some the Systems are a money making tool: Greater efficiency increases the amount of product produced, which in turn increases the income the site generates. For others, the Systems provide a means to track the use of vehicles and the productivity of the operators. Identifying downtime and unproductive operators equates to higher productivity. When accountability is an issue, the reports generated by the Systems provide documentation which can help in satisfying oversight organizations such as the EPA. Our systems use the NMEA-0183 WGS84 coordinate system, so they work anywhere on the planet.
Contact us today for more information about our revolutionary tools.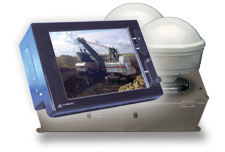 LAS Dragline Monitor LT™
Monitor your Dragline boom and track production.
LAS Boom Monitor™
For any machinery with a boom.
LAS Dredge Monitor™
Assign dredging patterns and use reports to verify where your dredges have been...
LAS DrillRig Monitor™
Drill patterns are easy to establish and navigate through with this tool.
LAS TrailBlazer™
Used where no maps are available. Use to help operators navigate light industrial and offroad vehicles to designated locations.
Installation and user manuals are available on request.

Systems Overview
What do you get with our systems? Click here to see a document which provides an overview of why you get more bang for your buck. Sometimes big things come in small packages.
User Feedback
Click here...